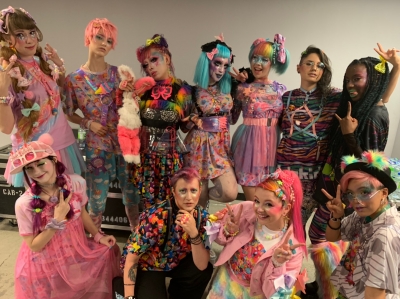 カナダは初めてで最高な一週間でした!!!🤩
日本に対して情熱が深い素敵な人々に出会って、友達もいっぱい作りました!みんな優しすぎた♡
最強の「SENSATIONAL KAWAII」なファッションショーに出させてもらったり、イベントで1番カラフルなブースに立って最高なお客様達とお話し出来たりして、本当に楽しかった!!来てくれた皆様ありがとうございました♡
そして、増田さんのパネルも観れまして、日本に興味を持ってきた理由も今東京でこんな生活おきてる理由も思い出して感動しました🥺
このイベントは素晴らしい経験であって、一生忘れない楽しい思い出でいっぱいでした。
KAWAII文化で世界中は繋がっている。この文化を応援してくれてるキミも、このカラフルな革命の大事な一部だよ!!🌈🌈🌈🌈🌈🌎🌏🌍💫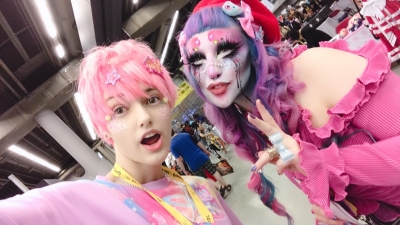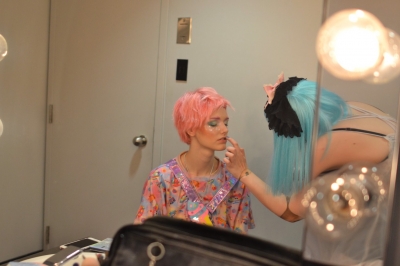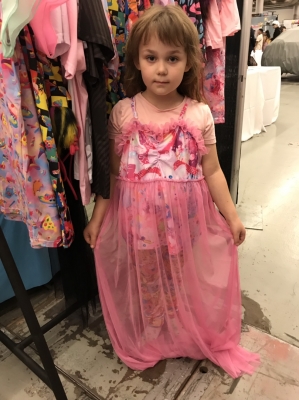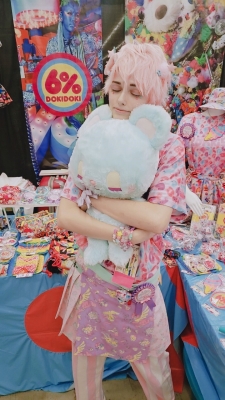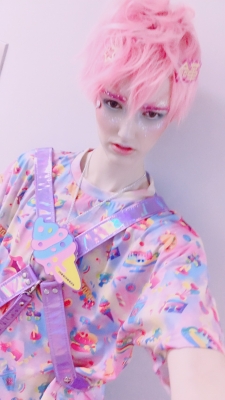 ❣️OTAKUTHON❣️ (ENG)
It was my first time going to Canada and I had such a blast !!! 🤩
I met amazing people and made a lot of friends ♡ Everybody was so nice and passionated !! We had the most sensational kawaii fashion show, our booth was the most colorful and our customers the best !! Thank you so much !!
I also had the opportunity to attempt Sebastian Masuda's presentation and it almost got me crying because it reminded me the reasons why I fell in love with Japan and why I'm here today 🥺💕
That was a wonderful trip I will never forget.
"Kawaii" is connecting people all around the world and you're a part of this big revolution 😘🌈🌈🌈🌈🌎🌍🌍
(Special thanks to ghostgirlgoods 's Alexia and Francis without who we couldn't have make it to Canada and who helped us threw all the event!)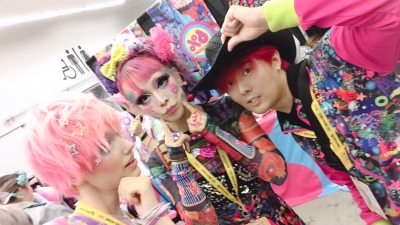 ❣️OTAKUTHON❣️ (FR)
Ma première fois au Canada a été juste GÉ-NIALE 🤩
J'ai rencontré des personnes formidables et passionnés, je me suis fait plein d'amis, et tout le monde était incroyablement gentil ♡
On a donné lieu au plus Sensational Kawaii des fashion show qui puisse être, notre stand était le plus coloré d'entre tous, et nos visiteurs étaient les meilleurs qu'on puisse espérer !! Merci à tous !!
J'ai aussi eu l'occasion d'assister à la présentation de Sebastian Masuda sur l'origine de la culture Kawaii et j'en ai eu les larmes aux yeux .. Ça m'a rappeler les raisons pour lesquelles je suis tomber amoureux du Japon et pour lesquelles j'en suis là aujourd'hui 🥺💕
Cette convention a été une expérience très enrichissante que je n'oublierai jamais.
La culture « Kawaii » est entrain de réunir le monde et TOI qui la vie, la soutient ou la partage, tu es un élément indispensable à cette
Grande révolution !! 🌈🌈🌈🌈🌈🌎🌍🌏
ps: j'adore l'accent québécois 😘
ps2: remerciements specials à Alexia et Francis de @ghostgirlgoods qui nous ont aidé durant tout le séjour et sans qui ce voyage n'aurait pas été possible